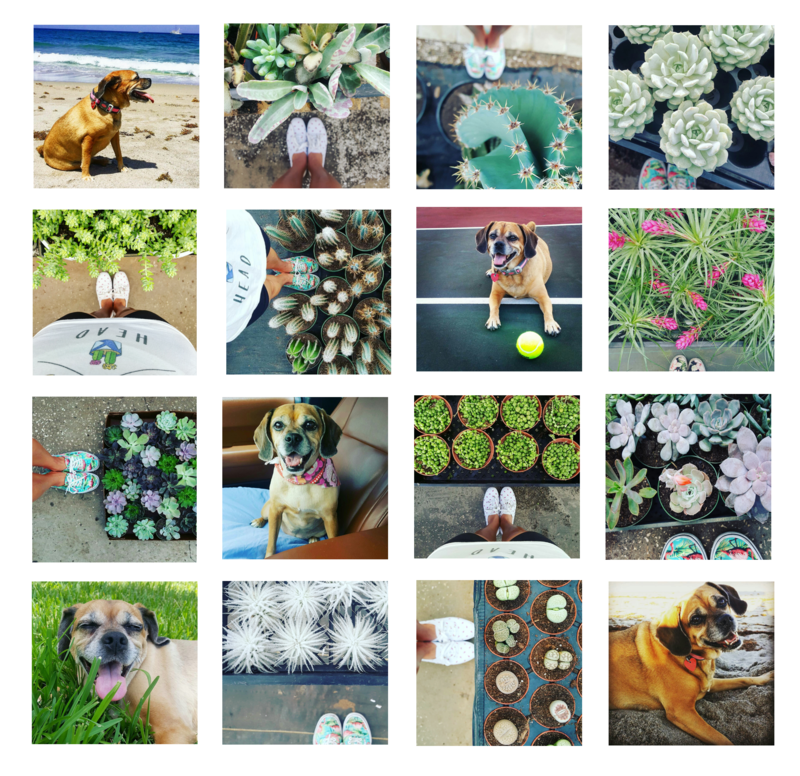 What Started As A Hobby & Appreciation Has Officially Transformed Into A Full-Fledged PASSION!
Loving Everything About These Beauties, I Knew They Needed To Be Displayed In Art That Matched The Uniqueness Of The Plants Themselves
Throw In A Few Happy Hours Into The Creative Process & The Tipsy Gardener Was Born!!
Beer, Champagne & Whiskey.. It's All Welcome In The Garden
Gracie Is The Official Mascot Of The Tipsy Gardener Team!
She Loves Attending Events & Saying Hello
You Won't Be Able To Miss Her, She'll Be The One With The Sassy Smile & Curly Tail
We Are Based In Sunny South Florida & Love Attending Local Events In The Palm Beach, Fort Lauderdale & Wynwood Area
Down The Road We Have Big Dreams Of Traveling Around The Country & Creating New Living Art Creations That Appeal To Everyone & Bring The Beauty Of Nature Inside