Bundle - Living Stones - Set Of 30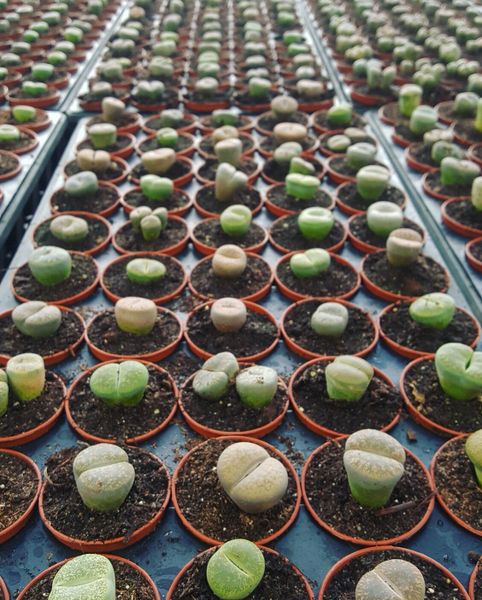 Bundle - Living Stones - Set Of 30
THEY MAY BE MYSTERY PLANTS TO YOU, BUT AROUND HERE

THEY'RE OUR COOLEST COLLECTION YET
These Little Conversation Starters Will Have Everyone Talking!
INCLUDES
- 30 Hand-Picked Assorted Lithops
- Size: 2 Inch Pots
- 1 FREE LITHOP

*Each Pot Comes With 1 - 2 Individual Plants
Occasionally You'll Hit The Jackpot & They'll Be Even More!
Sit Them In a Sunny Spot & They'll Thank You With Flowers That Will You Have You Swooning!
* Please Visit Our I WILL SURVIVE Page For Care Instructions

Part Of The Beauty Of Lithops Are Their Resilience, Making Them Easy To Care For & Even Easier To Transport!
Pick-Up Or Delivery Is Available In The South Florida Area
If You're Not A Local NO WORRIES! Shipping Is A Cinch 
*Please Allow 1-2 Days For Your Order To Be Shipped
*Every Plant is Unique & Will Slightly Vary In Size
*In The Event That A Species Is Currently Unavailable, A Similar Substitution Will Be Provided

Please Message Us With Any Questions