Geometric Woodie with Air Plant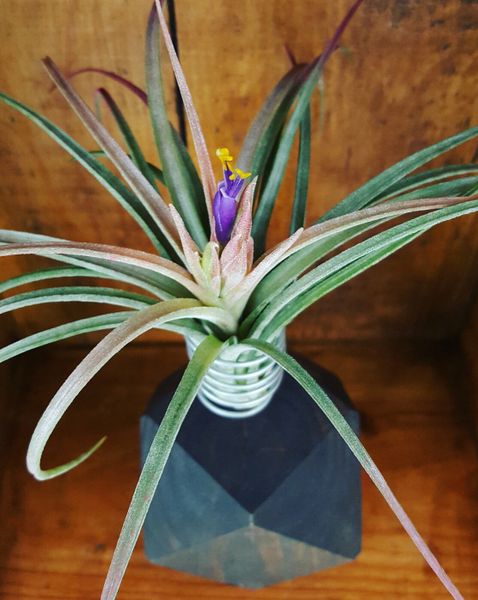 Geometric Woodie with Air Plant
These Locally Sourced Woodies Start With Cypress Wood That Had Been Submerged Underwater For Years In The Florida Everglades. We Handcut Each Piece Into A Geometric Shape & Dip These Cuties Into Mineral Oil Or Stain To Finish Them Off. A Spiril Spring Is A Great Home For A Little Air Plant To Sit And Be Admiried. 
Size: Wooden Cude 3.5 Inches X 3.5 Inches. Total Hieght: 8 Inches
Includes: One Geometric Woodie, Silver Metal Spring & One Air Plant
* Please Visit Our I Will Survive Page For Care Instructions

Part Of The Beauty Of Cacti Are Their Resilience, Making Them Easy To Care For & Even Easier To Transport!
Pick-up Or Delivery Is Available In The South Florida Area
If You're Not A Local NO WORRIES! Shipping Is A Cinch 
*Please Allow 1-2 Days For Your Order To Be Shipped
*Every Plant Is Unique & Will Slightly Vary In Size
*In The Event That A Species Is Currently Unavailable, A Similar Substitution Will Be Provided

Please Message Us With Any Questions